We recently compiled a list of the top 30 most popular vacuums on Reddit, specifically the r/VacuumCleaners subreddit. This could eventually evolve into a useful resource for researching products and might prevent some repetitive questions/general advice we see when people are researching good vacuums. While cleaning ability on a single surface (either carpets or hard floors) tends to plateau around $300-500, a higher price will correlate with a longer service life, better filtration, and greater versatility.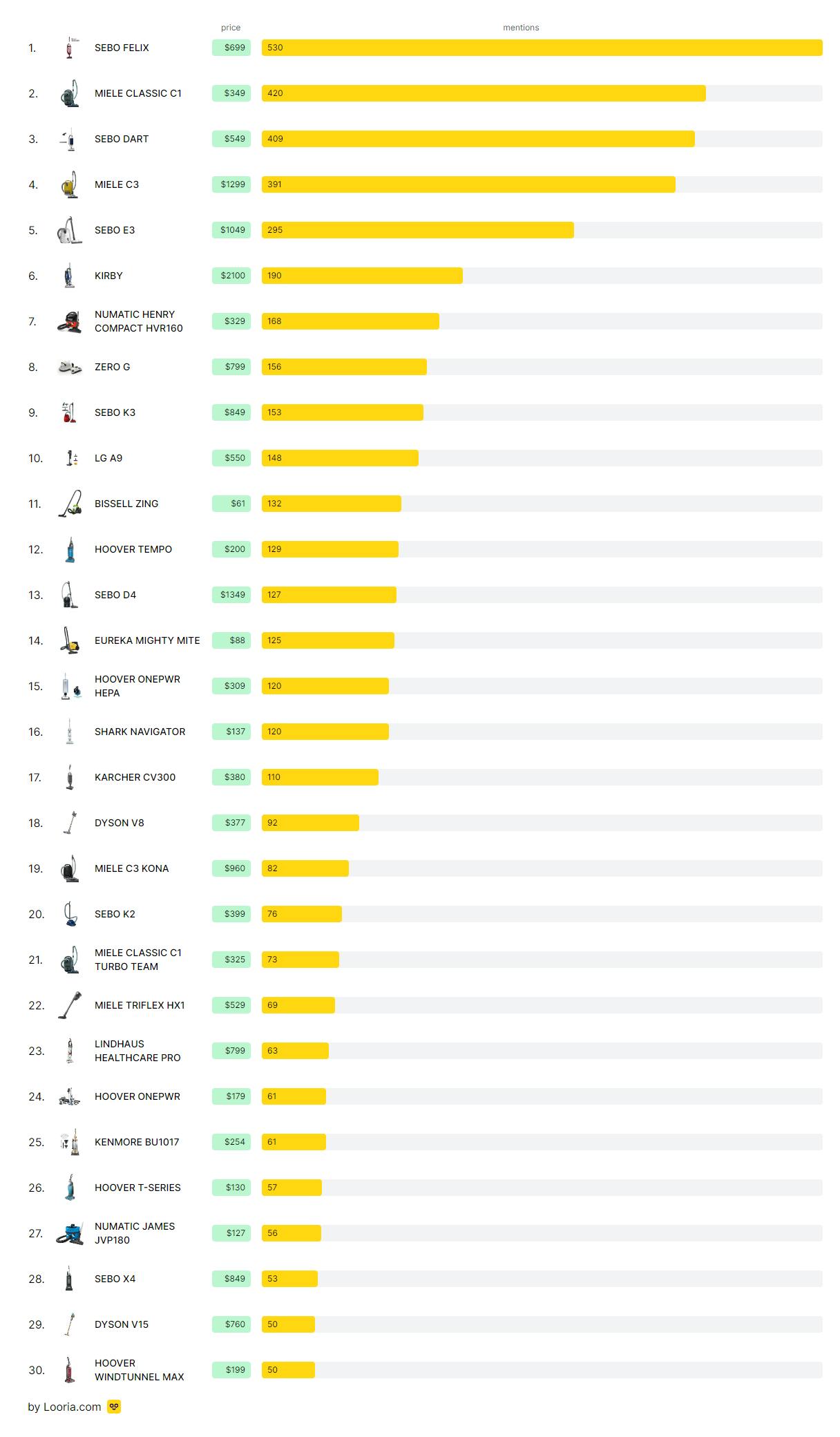 How we collected and analyzed this data
We used a machine learning technique called Named Entity Recognition "NER" applied to comments and posts until two years back.
We'll work on a sentiment chart (positive/negative mention) next. From the first results, people generally seem to recommend products more than complain about them, so we expect a correlation between discussion volume and the most popular/liked products.
Finding the Right Type of Vacuum
There's a wide variety of vacuum cleaners on the market, and it can be tough to decide which one is right for you. Do you need an upright or canister model? Should you get one with a brushroll switch? And what about the different types of nozzles? The moderators of r/VacuumCleaners published a very helpful flowchart that helps with these decisions: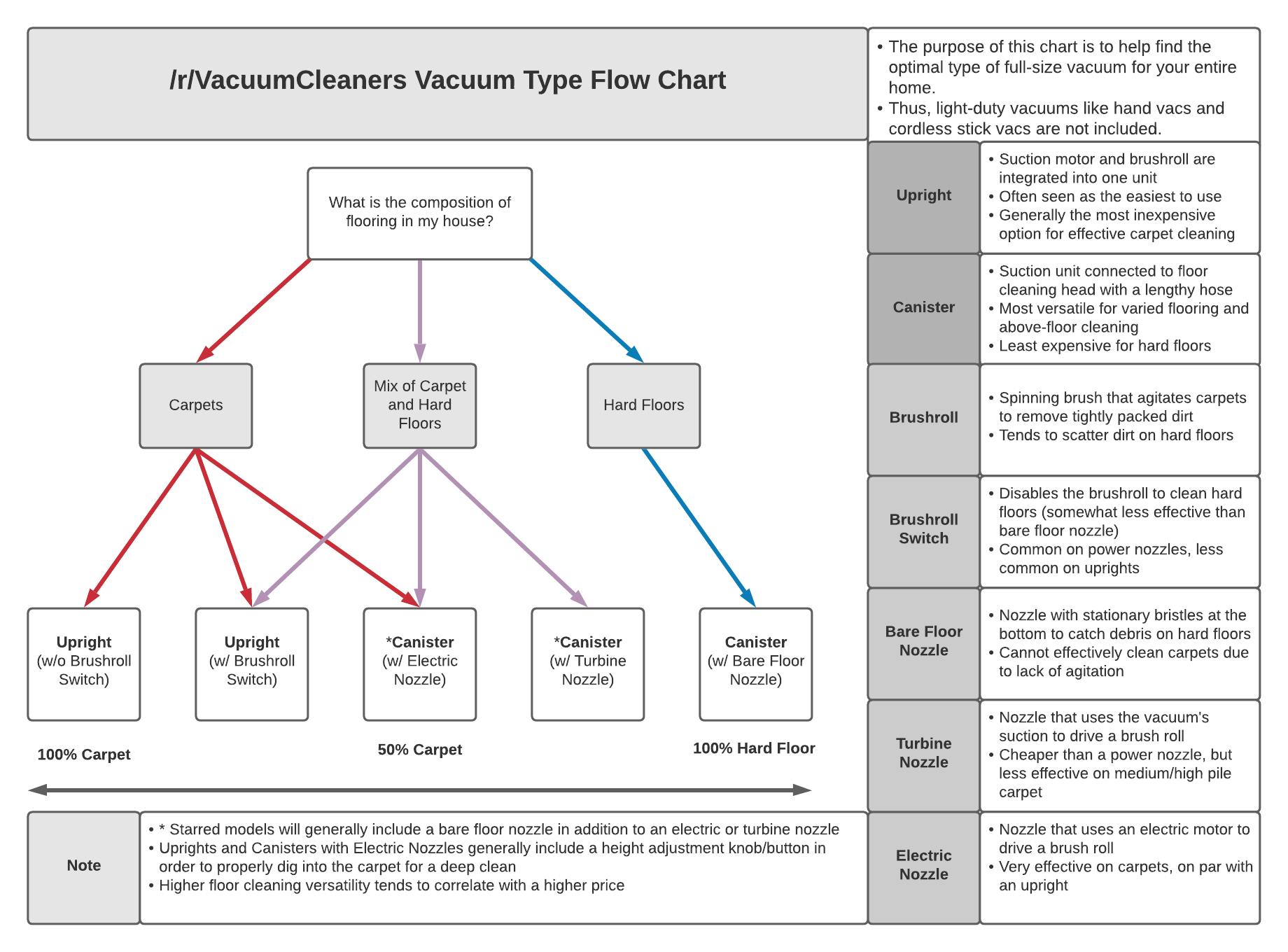 Canister vacuums with an electric nozzle are generally the most expensive, but are also the most versatile and effective on all flooring types. Uprights with a brushroll switch are well suited to homes with mostly carpet, while canisters with a turbine nozzle are better for homes with mostly bare floors.
There is also a graphic that helps with finding the right canister floor tool: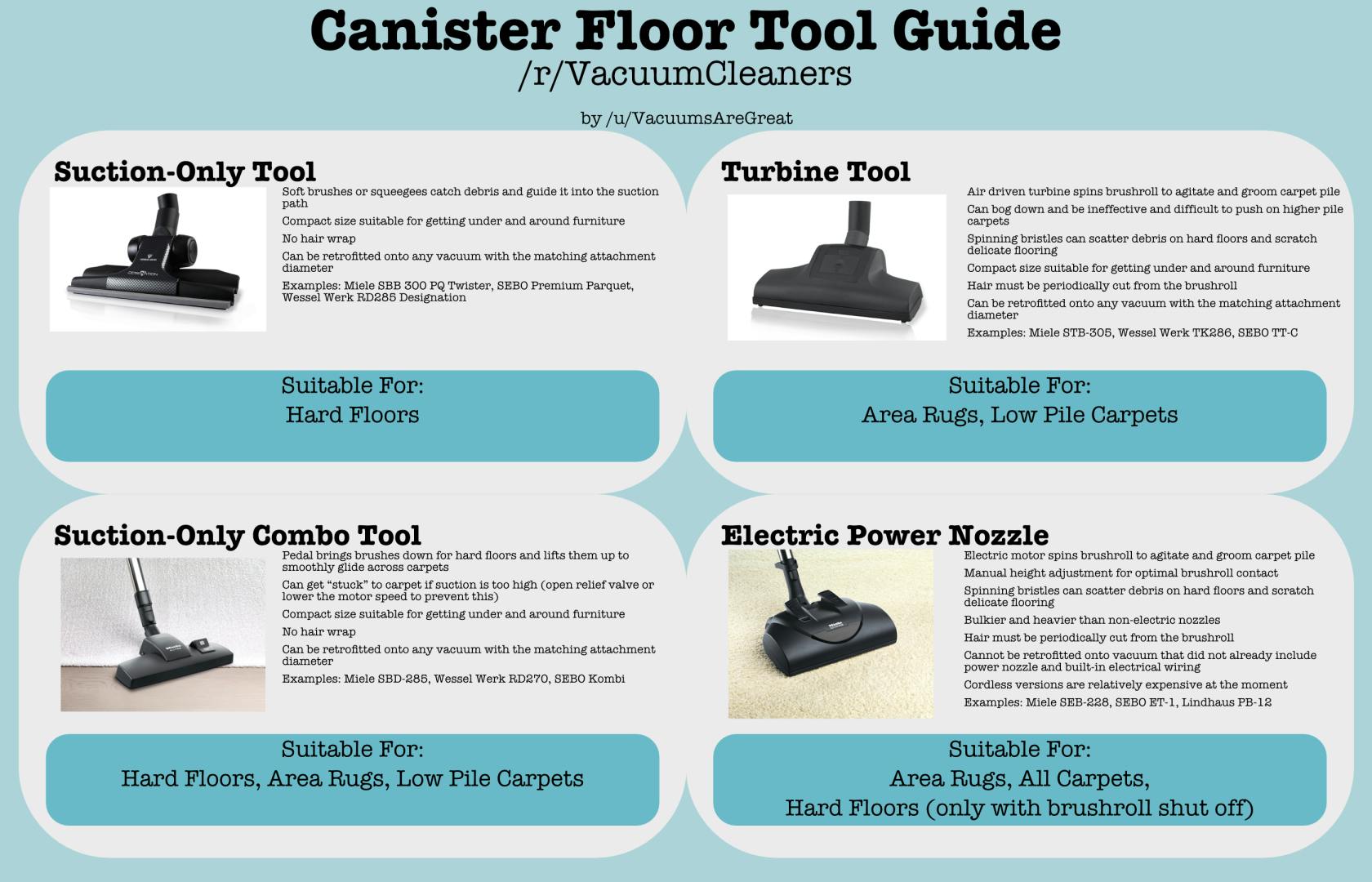 While this blog post and our analysis might be a good starting point, you can always make a "Purchase Advice" post on r/VacuumCleaners to get a personalized recommendation based on your budget, flooring, and additional needs.