Our goal with SeekVPN is to rank the best VPNs according to the internet in the most trusted way possible. To do this, we only want to look at trustworthy reviews. We use the sentiment from trusted sources (and other import metrics like performance listed below) to calculate our InternetScore, which we use to rank VPNs.
Disclaimer: We originally shared SeekVPN on Hacker News and Reddit. At the time, SeekVPN didn't account for review manipulation (mostly via review articles and YouTube), and we received a lot of negative criticism. Based on everyone's feedback, we closely reassessed what content to include and exclude in our analysis outlined in this article.
The truth about VPN reviews is that they are mostly either written by VPN providers or highly influenced by their affiliate programs. We took on the challenge of finding VPN information you can trust and used this trusted information to rank the best VPNs according to the internet.
Challenges with VPN reviews
The VPN industry is full of false promises and shady businesses. It's a highly commercialized market, and companies are bought up by less reputable and bigger ones, making it hard to know who to trust.
Here are some things to consider when examining VPN reviews:
Affiliate Programs 
Most review websites use affiliate programs to generate revenue, which means they include links to products on their website with links to other websites. If they generate a sale, they earn a commission. 
Affiliate programs are not inherently evil as they allow reviewers to earn an income from their work reviewing products. Transparently, Looria participates in affiliate programs, which we transparently declare on the site. However, the problem with affiliate programs is that monetary incentives can influence reviewers to write positive reviews about products they wouldn't recommend otherwise.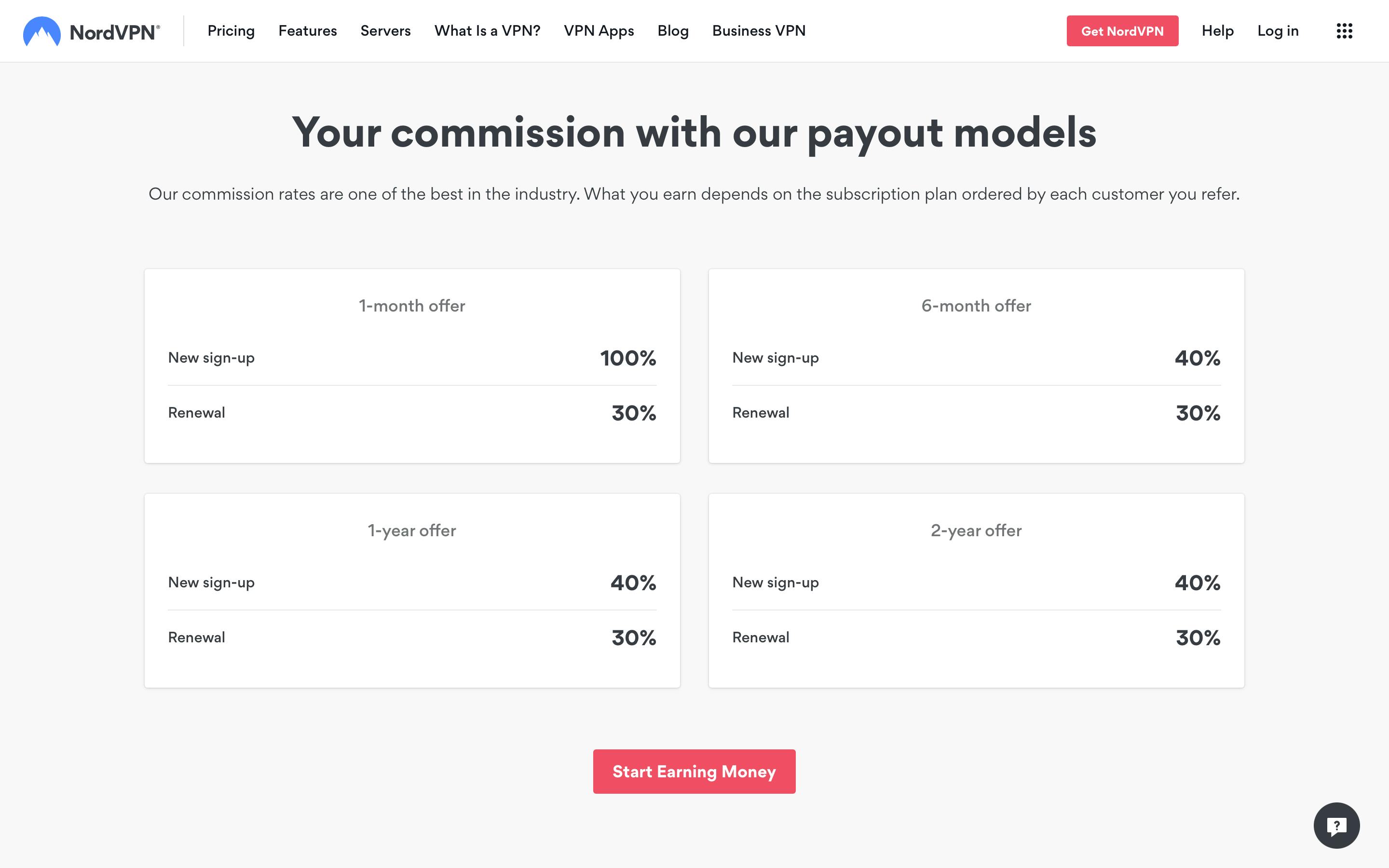 Many VPN affiliate programs are very lucrative. For instance, NordVPN's affiliate program offers a minimum of 30% of lifetime revenue for every customer their affiliates refer. Mullvad, on the other hand, does not have an affiliate program.
Fake Reviews
A popular tactic for companies to control their public narrative is fake reviews. Fake reviews mostly happen by paying people to leave positive reviews on sites like Amazon. They also occur by paying people with popular blogs or social media channels to positively review your product without disclosing payment.
With VPNs, it's even worse. Kape Technologies, a company accused of malware distribution and fraud, has recently been on an acquisition spree. They've acquired multiple popular VPN services (including ExpressVPN, CyberGhost, and Private Internet Access) and popular VPN review sites.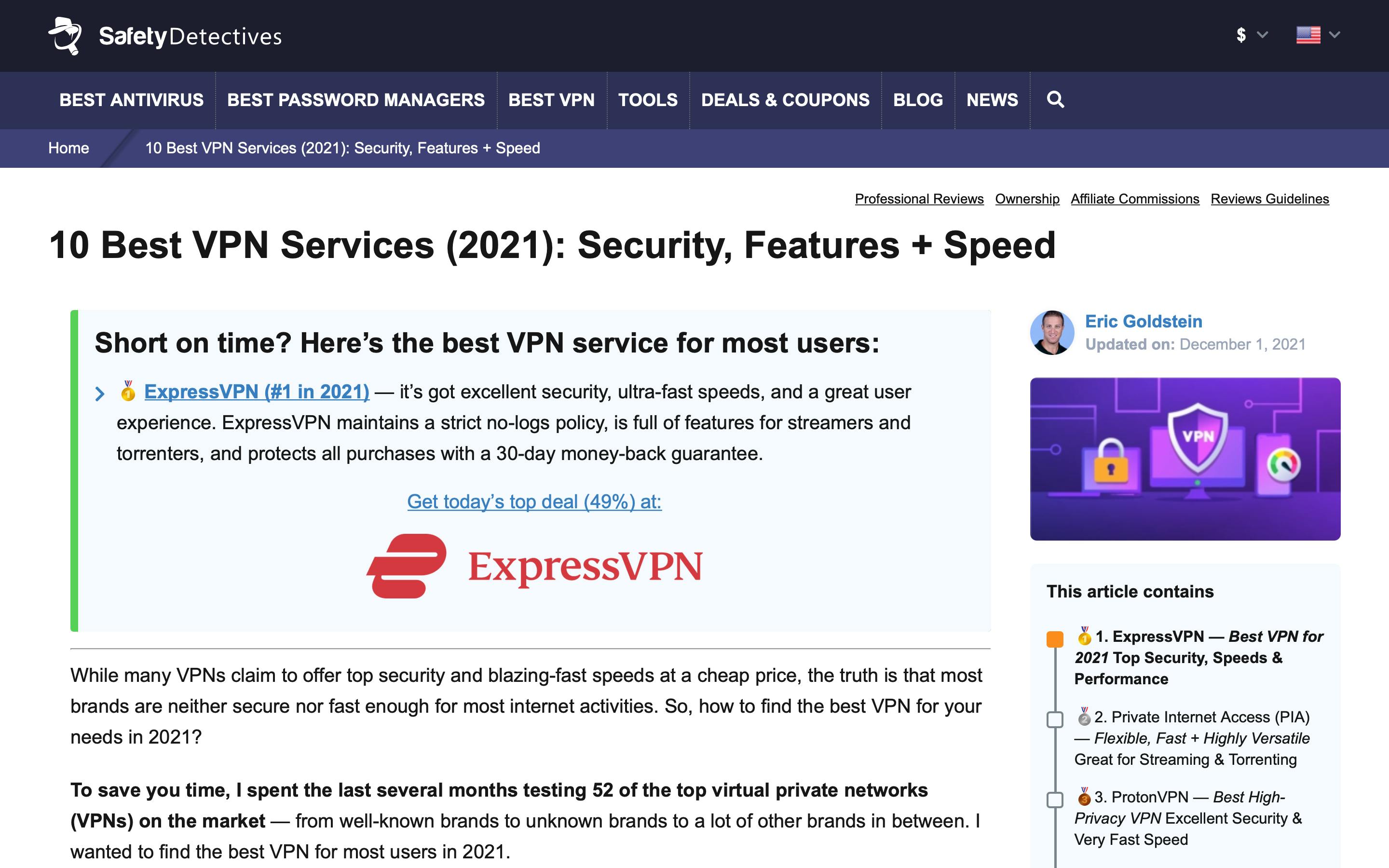 VPN review sites Kape Technologies own include vpnMentor.com, Wizecase.com, and SafetyDetectives.com (source). It's no surprise that these sites all rank VPNs owned by Kape as the best choices.
VPN Review Sources We Picked
Finding trustworthy VPN content online is hard to find. We ultimately decided based on general resistance against fake reviews and affiliate incentives. Please note that these sources are not fool-proof, and we always recommend doing your due diligence before making a necessary purchase. These sources are also subject to change as trust issues emerge.
Sources we included:
r/VPN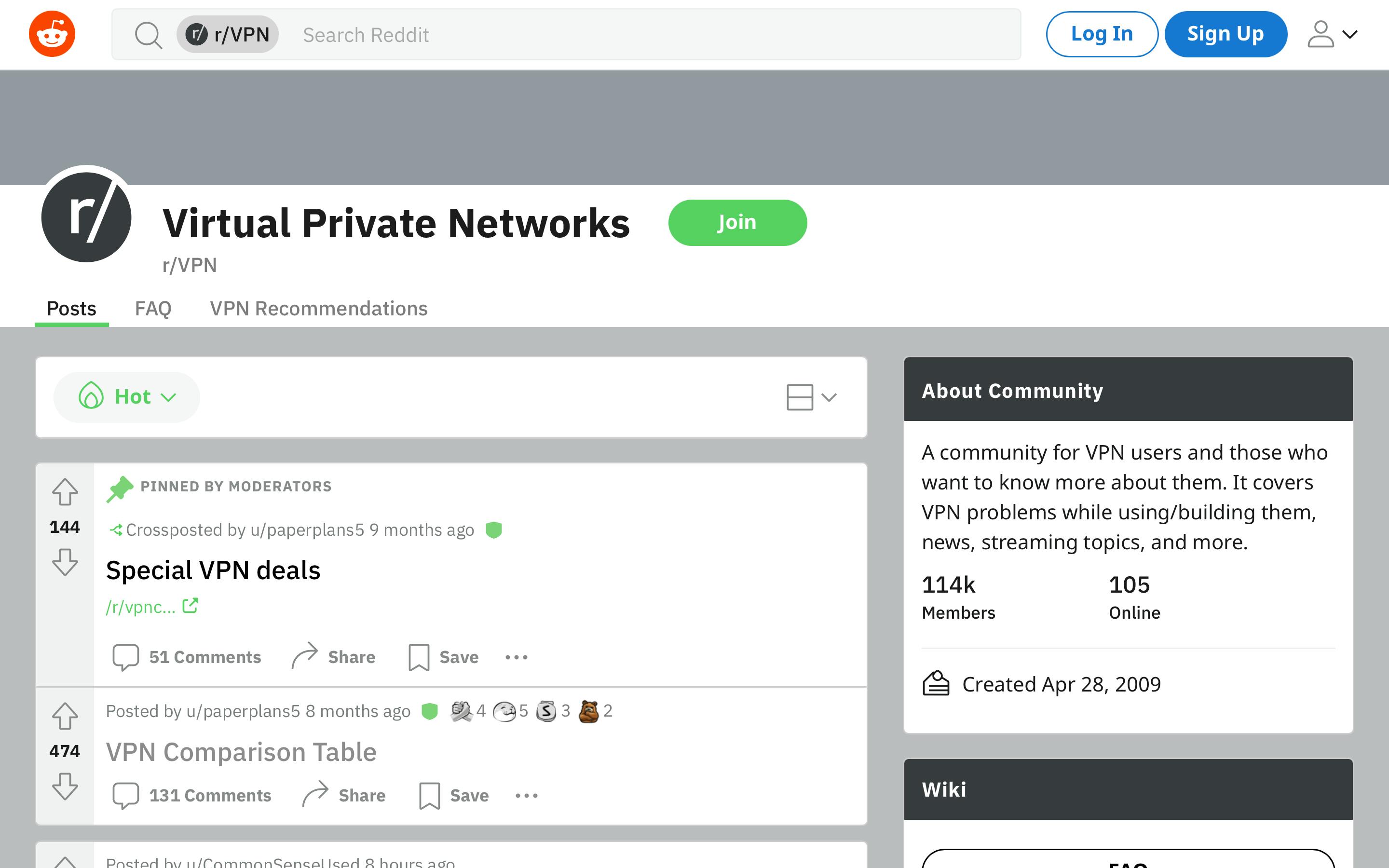 r/VPN is a community on Reddit that has been around since 2009 and is highly passionate about VPNs and personal privacy. The community has strict rules against commercial activity and encourages vendor-neutral discussion.
r/VPN Comparison Sheet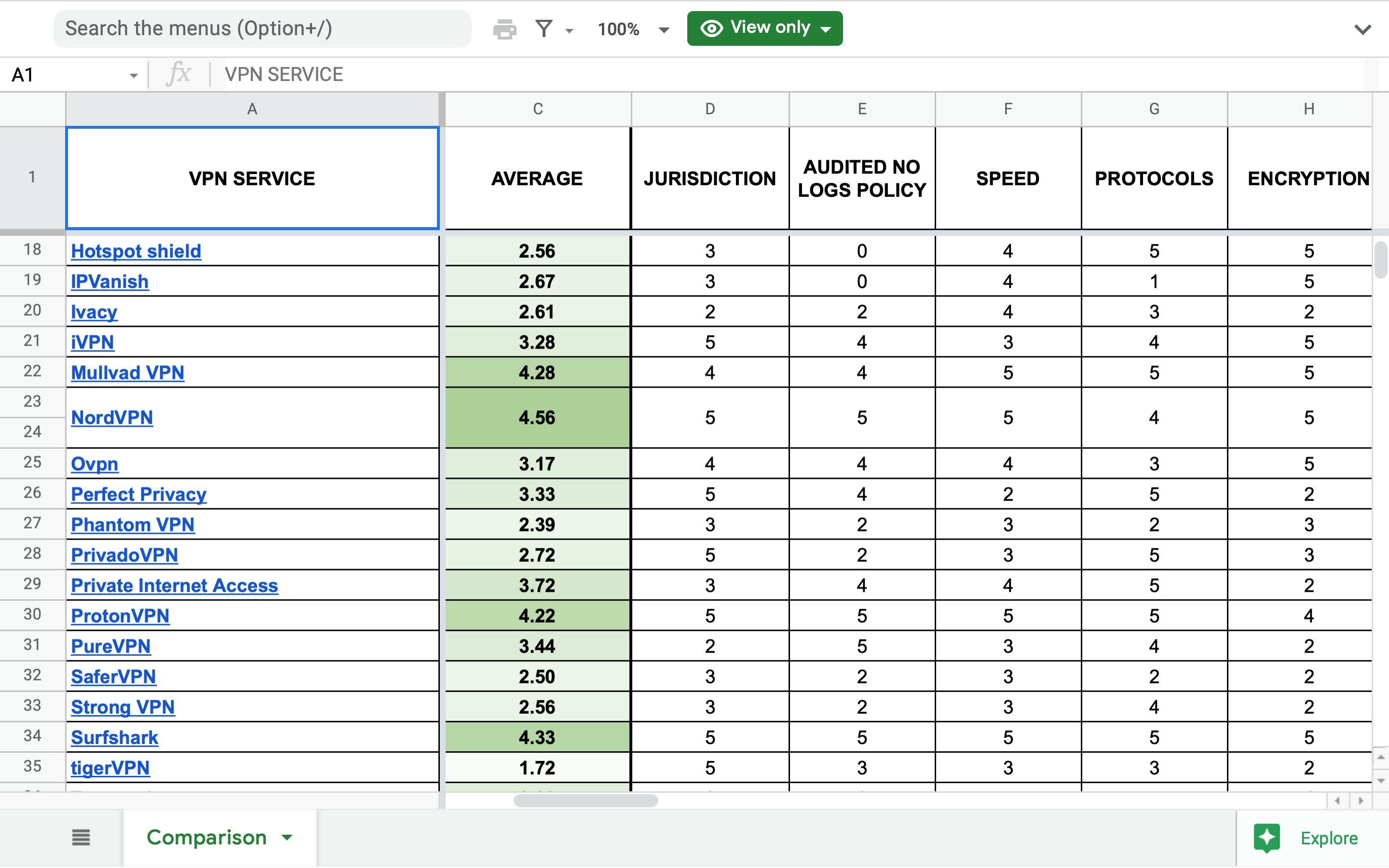 The r/VPN community collectively maintains a detailed VPN comparison table that compares VPNs by virtually every attribute you can think of, including jurisdiction, speed, reliability, security, and much more. u/ThatOnePrivacyGuy, a legend in the online privacy scene, first created this table but has paused his work for the time being. u/paperplans5 is one of the moderators of r/VPN and now the chief maintainer. He was kind enough to let us integrate the table data into SeekVPN.
Hacker News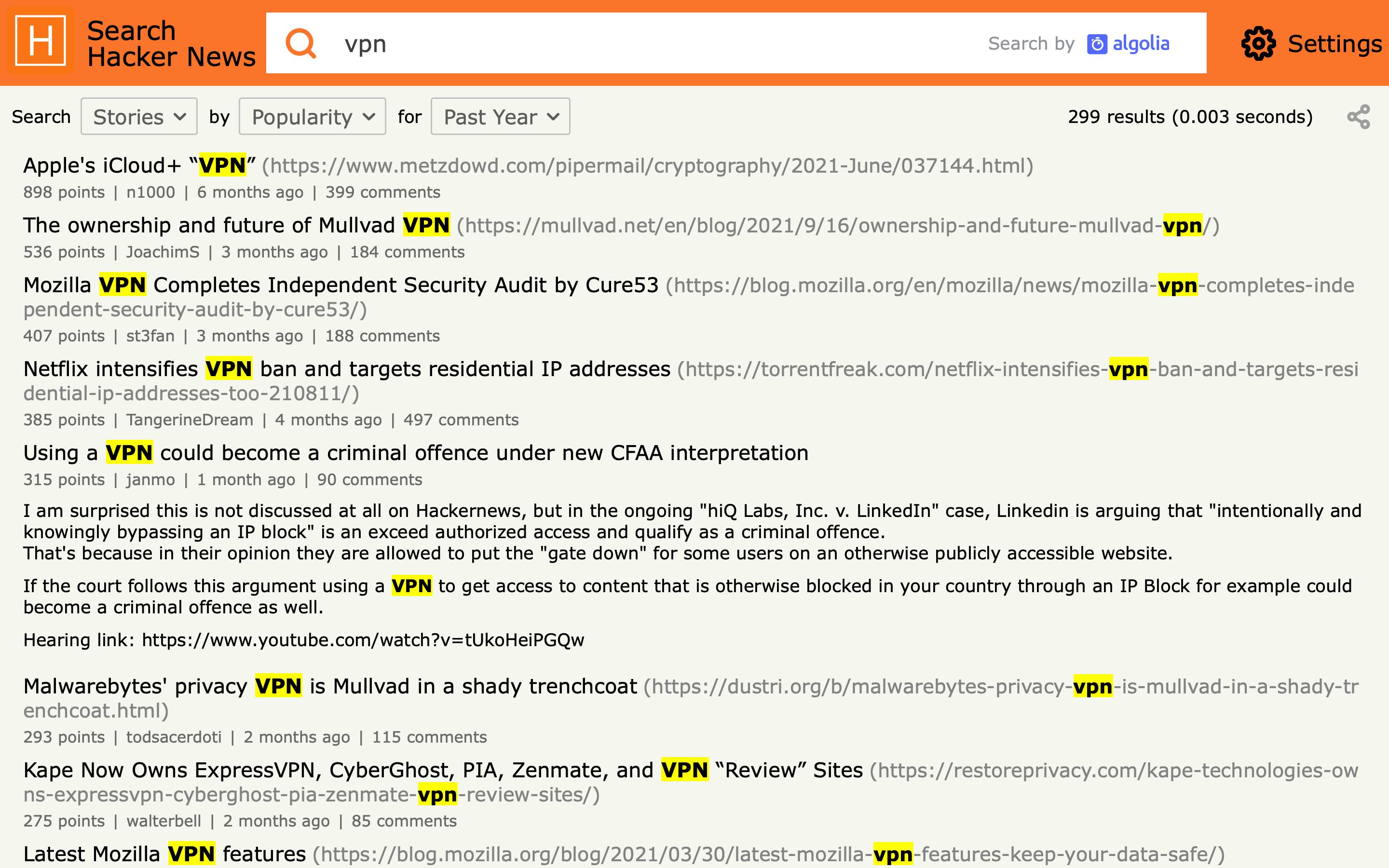 Hacker News is the largest social news site covering technology, software, science, and entrepreneurship. Many of the brightest minds in technology regularly contribute to Hacker News. The VPN discussion on Hackers News is very thoughtful and critical.
VPN Review Sources We Excluded
While there is good VPN content beyond Reddit and Hacker News, we struggled to find other content we could trust more openly.
Sources we excluded:
Review Sites and YouTube
We reviewed countless "Best VPN" articles and YouTube videos, and most of them did not give us high trust signals.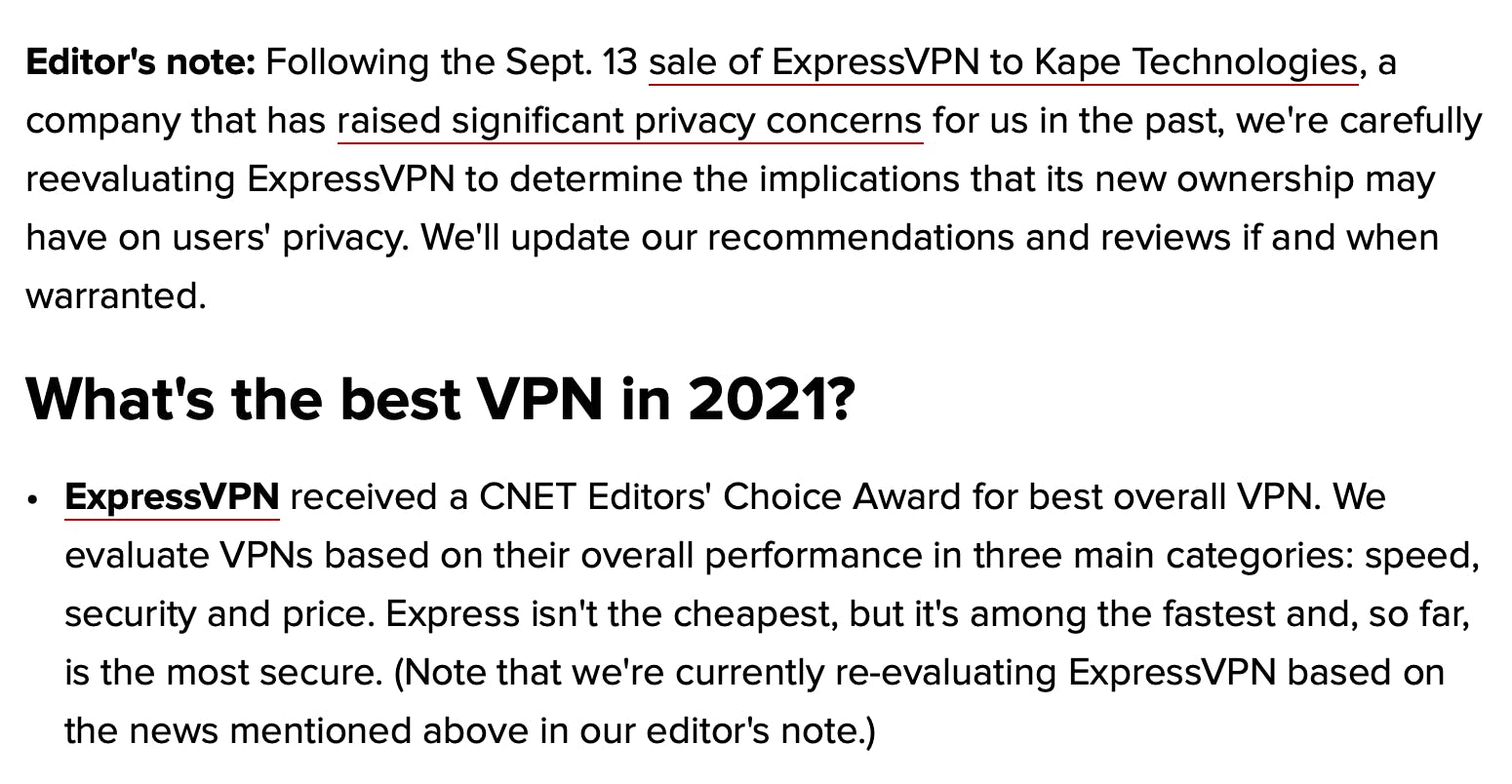 In CNET's Best VPN article, they communicate concerns around Kape's acquisition of ExpressVPN but still rank ExpressVPN as #1. Most "Best VPN" articles appear blindly recommend VPNs with the biggest brands and richest affiliate offers without much of a critical lens. We also found that Mullvad is not often recommended, despite being the most popular VPN in VPN communities. We assume Mullvad's lack of an affiliate program is a major influencing factor.
Articles that appeared trustworthy were Wirecutter, Wired, Consumer Reports, and Privacy Guides.
Nevertheless, to clearly distinguish which sources we chose, we excluded review articles altogether.
App Marketplace Reviews
We excluded reviews from these places because fake reviews are rampant with VPNs and fake reviews still plague app marketplaces, like the App Store and Play Store.
Ranking Calculation
Once we determined our sources, we worked on a ranking system that we thought was as fair as possible. We started each VPN with their overall score on the r/VPN comparison table, which scores VPNs based on their specs. We then adjusted those scores based on sentiment and volume of discussion on Reddit and Hacker News.
See which VPNs ranked the best according to our calculations.
Want to learn more about SeekVPN?